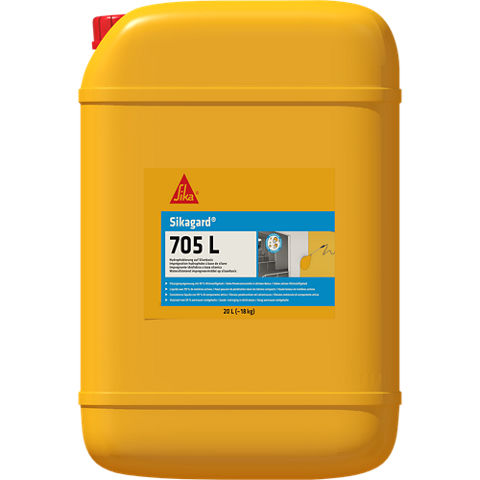 Sikagard-705 L is een 1-component impregnatie voor beton- en cement-oppervlakken, op basis van reagerende silaan met ~ 99% werkzaam stofgehalte.Sikagard-705 L voldoet aan de hoogste eisen van EN 1504-2 voor hydrofoberingsmiddelen (indringingsklasse II & weerstand tegen vorst en dooizoutbelasting).
Uitstekend penetratievermogen (~ 100% actieve stoffen).
Economisch en makkelijk te gebruiken.
Vermindert de capillaire waterabsorptie, bescherming tegen stort-en spatregen op verticale oppervlakken.
Vermindert absorptie van agressieve of schadelijke stofdelen, opgelost in water, zoals dooizouten of chloride uit maritieme omgevingen.
Geen verandering van de waterdampdoorlaatbaarheid.
Efficiëntie op langer termijn, diepe indringing.
Verbetert het bestand van beton tegen vorst-dooicycli en dooizouten.
Bestand tegen zeewater.
Laag VOC gehalte.
Gebruiksklaar.